September 5, 2017
Percol launches new coffee bags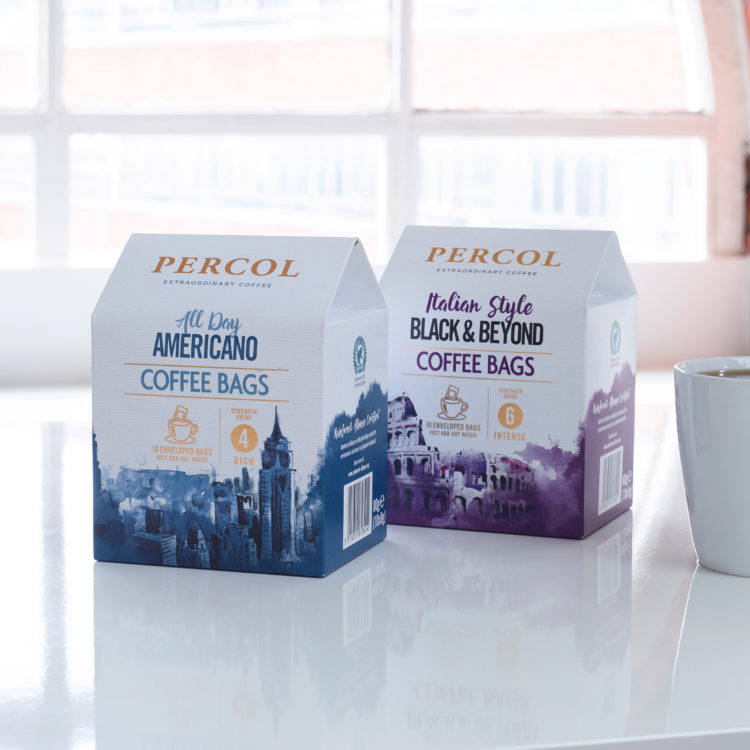 Our latest packaging project has hit the high street with Percol launching their brand-new coffee bags.
The new Percol coffee bags are available in packs of 10 individually enveloped bags in two variants, All Day Americano and Italian Style Black & Beyond.
Our MD David Whittle, said: "Percol are all about celebrating ethical and great tasting coffee. Just add water to enjoy a real ground coffee taste without the mess or fuss."
The team at CHILLI have also recently redesigned Percol's range of ground coffee.
The new coffee bags are available nationwide in Co-op stores.