May 5, 2022
Jacksons gets a new look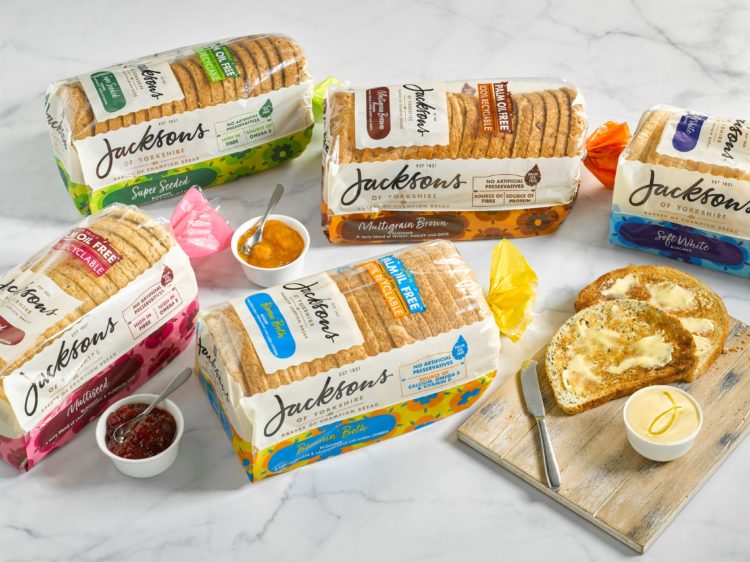 We've launched new packaging for leading bakery brand Jacksons of Yorkshire for it's core bloomer range !
Jacksons have been running a family baker since 1851, when William Jackson opened his first shop. Insisting on the highest standards they carefully source their ingredients from local growers and are still based in the heart of East Yorkshire.
Our Creative Director, Dom McCormack said: "Following the initial rebrand, Jacksons approached us to bring some further character to their bloomer range. After developing a number of different treatments, the chosen direction led with a focus on a modernised Yorkshire rose repeat pattern which was treated with a variety of fresh colours for each different product. The design brings a contemporary vibrancy to the range along with improving ease of navigation on shelf."
The new range will be available nationally in Waitrose, Ocado and in selected Tesco's, ASDA, Morrisons, Sainsburys, Co-op, Aldi and Nisa stores.