July 21, 2017
DELICIOUSLY ELLA LAUNCHES NEW BREAKFAST RANGE WITH CHILLI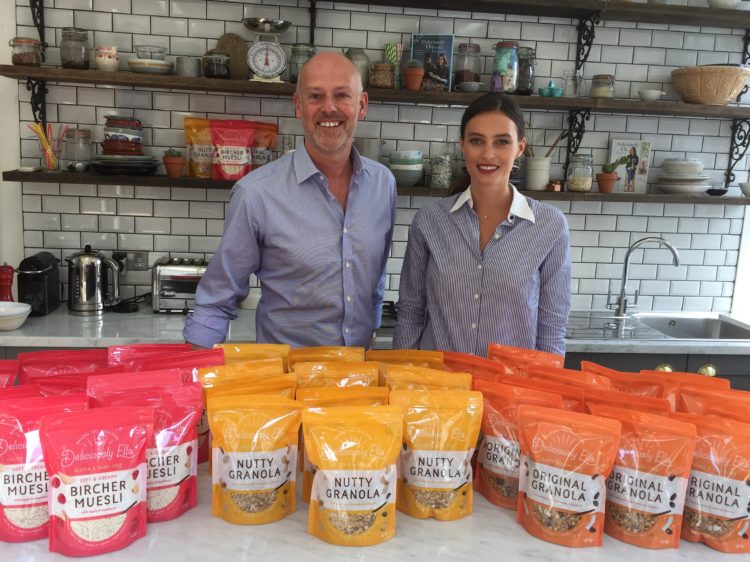 We are delighted to announce that we have helped Deliciously Ella enter the breakfast market by designing new packaging for the launch of the brand's new granola and muesli products.
Championing Deliciously Ella's core values – natural, simple and honest – the new packaging designed by the team at CHILLI seeks to achieve on-shelf stand out and communicate taste in a competitive, and often confusing consumer market.
Dan Barrett, Managing Director at Deliciously Ella, said: "Granolas have been a firm favourite of Deliciously Ella followers for some time. We identified an opportunity to provide a product that was premium, healthy and 'free from' – and given CHILLI's experience in branding for the food sector, we asked the team to help us bring the range to life. We really love the new packaging and we can't wait for the products to go to market."
Ella Mills, founder of Deliciously Ella, said: "We're so thrilled to be releasing our new breakfast range, we have really enjoyed working with Chilli on the packaging. I hope our customers love the products as much we do."
Our Managing Director David Whittle, who is pictured here with Ella, added: "We were delighted when the team at Deliciously Ella approached us to help design the breakfast packaging. We opted for a bold colour palette, simple design and transparent window to show off the tasty product inside."
The new breakfast range, which includes 'Original Granola', 'Nutty Granola' and 'Bircher Muesli' are all gluten and dairy-free, and will go on sale in Waitrose supermarkets.