September 15, 2017
Deliciously Ella launches new range of Oat Bars with packaging created by CHILLI UK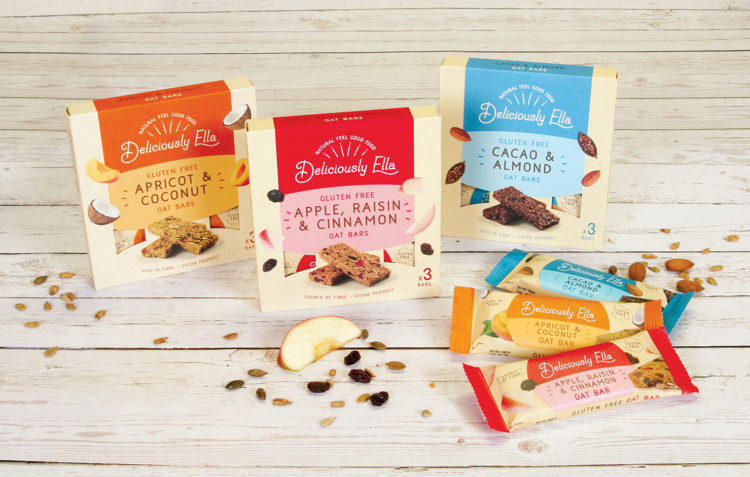 Following closely after the launch of their new breakfast cereals, Deliciously Ella has created another new range with packaging again by the team at CHILLI UK.
In July, it entered the breakfast market with gluten and dairy-free, granola and muesli cereals, which includes 'Original Granola', 'Nutty Granola' and 'Bircher Muesli'.
Now, Deliciously Ella has launched a range of three Oat Bars which are available in Apple, Raisin & Cinnamon, Cacao & Almond and Apricot & Coconut. The bars are sold individually but also in a multi buy pack with all three variants. Once again, they are gluten free.
David Whittle, Managing Director at CHILLI UK, added: "we were so pleased with the success of the breakfast cereals we couldn't have been happier when the team at Deliciously Ella asked us to work with them on their next exciting product range. What we wanted was to encapsulate Deliciously Ella's core values of natural, simple and honest in the new packaging. We believe we have achieved this with not only a natural feel to the packaging but also the simple but bold colours to help differentiate the range. They also make a great all-day snack!".
The new Oat Bars are now available in Tesco stores nationwide.