May 25, 2017
REDESIGNING ROCKY!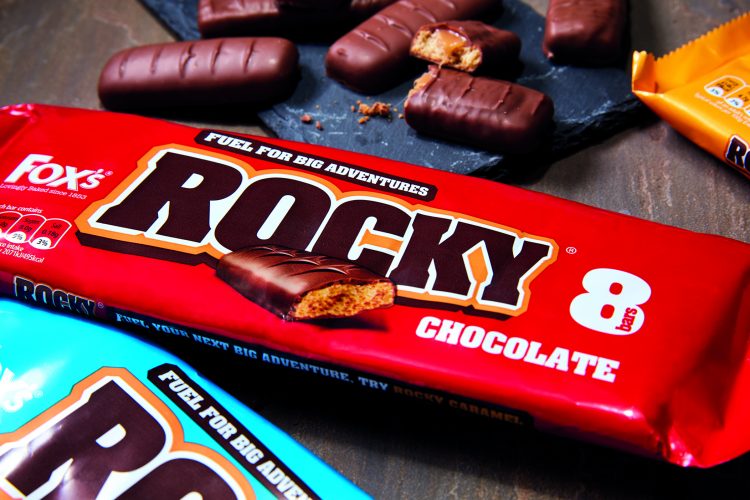 Fox's Biscuits have relaunched their famous Rocky chocolate biscuit bars.
The new design that we have created sees the Rocky branding emphasised much more in the evolved packaging.
As the 'biscuit bar with attitude', the personality was delivered through a more impactful, dominant brand identity. To bolster this, photography of the bar was also reintroduced to hero the product while communicating the robust, chunky chocolate coating and crunchy biscuit synonymous with the Rocky Bar. Bold, strong colours were also adopted to improve visibility and aid range navigation.
Our MD David Whittle, said: "Combining all these elements gave the overall packaging design a more rugged appearance and projected confidence to differentiate from competitors."
Belinda Daw, Senior Brand Manager of Fox's Biscuits said: "In the competitive chocolate biscuit bar sector, customers are often influenced by promotion. Rocky needed more cut through. Having been redesigned several times over the years, including multiple updates to the Rocky identity, we asked CHILLI to help reinvigorate the brand to create a more confident design. We are really pleased with the outcome."
The new Rocky Bars are available across the UK.