August 3, 2021
Bubbles with Benefits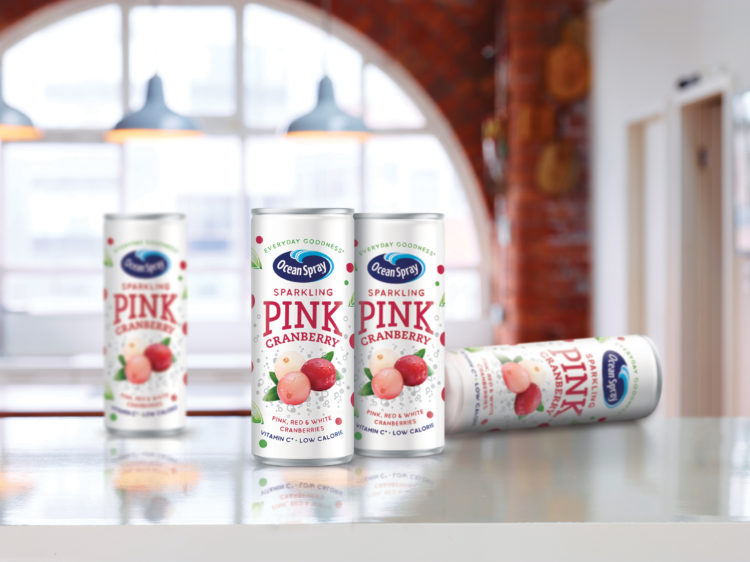 Recently launched, our new packaging design for Ocean Spray's innovative fusion of pink, red and white cranberries has been created to connect with health conscious women aged 35-54 looking for a soft drink that would meet their health and wellness needs with added vitamin C and a low calorie count.
Ocean Spray said of the launch "We know consumers are looking for healthier carbonated soft drinks for a variety of on-the-go occasions. The 'naturally sparkling' segment of soft drinks is also showing significant growth.
"With 80% brand awareness for Ocean Spray in the UK [Source: YouGov Brand Tracking Study – Oct 2020] and our ready-made customer base who already know and understand the health credentials of the brand, we believe Ocean Spray is perfectly positioned to bring this target consumer into the category – and in particular into front-of-store – through the launch of Sparkling Pink."
Ocean Spray's cranberries are grown by a cooperative of 700 cranberry farmers with more than 80 years of tradition and experience, ensuring the quality of their products. All profit goes back to the farms where 100% of the cranberries are sustainably farmed. For every one-acre of cranberry farm, 5.5 acres of surrounding natural land, such as wetlands, forests, and grasslands are conserved.