June 4, 2021
Beanies gets a rebrand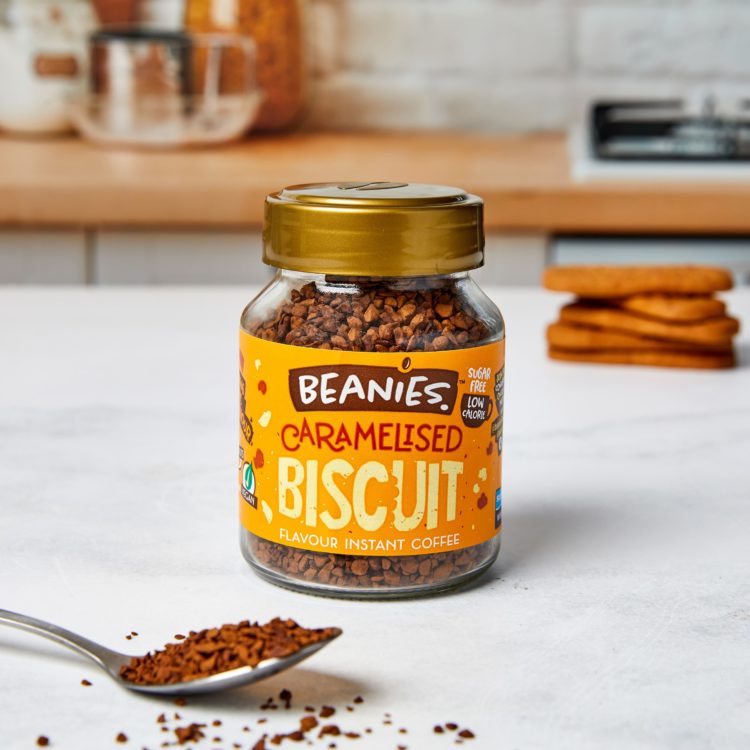 Our latest launch has been completed with the rebrand of popular coffee brand Beanies.
We were approached by Beanies, who produce a range of flavour instant coffee, to refresh and update both their existing branding and packaging as well as their positioning within the market.
With the introduction of a number of new flavours to their already extensive product range, the brand needed to refine and reflect the varied options on offer whilst creating a coherent and recognisable aesthetic across all lines.
CHILLI's specialist inhouse strategy team worked closely with Beanies on the project which needed to highlight their bold, fun and adventurous tone in a newly refreshed and engaging way.
The team created the new brand promise of along with a new positioning to reflect the broad and varied range available and emphasise that each jar offered a different, guilt-free but indulgent experience, packed with flavour.
The next stage was to redesign and refresh the Beanies logo along with the packaging for their range of nearly 40 standalone products.
The Beanies logo needed to have more presence, particularly on the packaging and the team worked on a new strengthened and streamlined design which would sing out from the shelves whilst still appealing to their already hugely loyal customer base.
At the forefront of the design work was also the need to deliver the fundamental flavour message and the team used an updated colour palette to reflect the brands adventurous and friendly tone whilst also differentiating between the variety of flavour options available.
CHILLI's Head of Brand Strategy Elle Whitaker said: "Beanies are a well-loved brand with a really exciting and experimental ethos.  Their ever-growing product range meant our specialist strategy team had a significant task to both refresh and update the design of the individual products as well as bringing them together as a unified range.  We're thrilled with the outcome of what has been a large scale project for our team and look forward to seeing the brand grow and flourish in the future."
Mark Stangroom, Sales & Marketing Director at Beanies said: "The team at CHILLI have delivered at every level of our rebrand.  From giving us a clear strategy direction at the start of the project through to their creative and considered approach to the design and branding work, their experienced team have successfully completed what was an ambitious project superbly and with real creative confidence.  We're delighted with the results and in turn our retailers are very excited about our new direction."
The team are now working on rolling out the new design to other areas of the business including vehicle liveries, point of sale and digital advertising as the range relaunches into leading retailers nationwide.