May 21, 2020
CHILLI'S Chicken curry with Red Peppers and Basmati Rice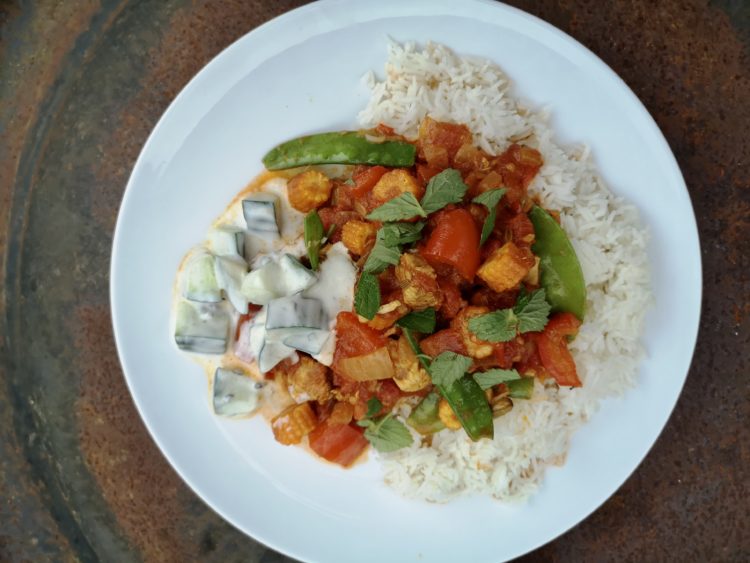 It's not only branding and packaging for leading food brands that we love… we also love working with experts from the food industry!
That's why we are lucky to have our own Chef Consultant, Steph Moon who helps the team and our clients get even closer to food.
It's also great that we can share uplifting and exciting recipes direct from Steph's kitchen to see some tasty meal ideas that we can all enjoy at home.  Perfect for Friday night, Steph is sharing her delicious Chicken curry with red peppers and Basmati rice
The recipe card is here and if you want to watch Steph creating this tasty dish have a look at the video.
Cooking with CHILLI – Chicken Curry Recipe Card
We hope you enjoy it !