January 24, 2020
CHILLI helps Ocean Spray make a bigger splash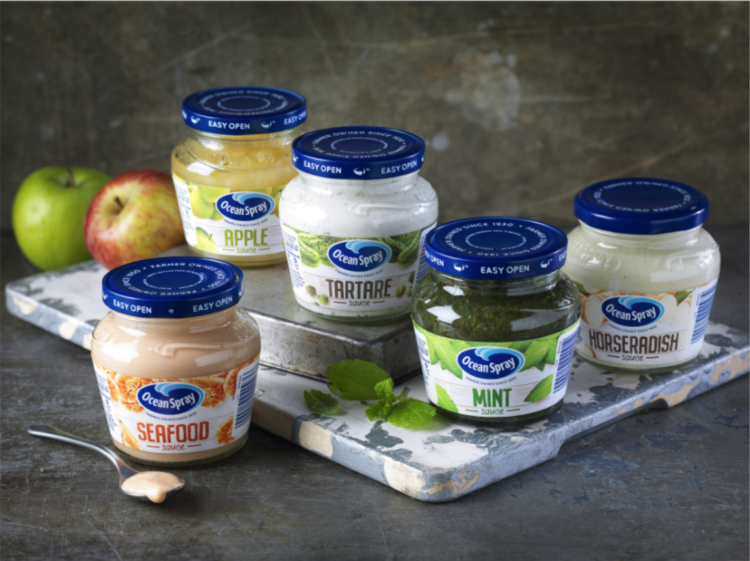 Our latest project is the new packaging design for Ocean Spray's new condiment range.
Best known for its cranberry sauce, Ocean Spray wanted to branch out with five new sauces. They had an exciting new range of products including apple, seafood sauce, mint, tartare and punchy horseradish.
Our brief was to retain recognition with the Ocean Spray branding while adding a point of difference for these non-cranberry flavour condiments. CHILLI Account Director Jordan Madrick said "We also had to maintain the brand essence of being wholesome and authentic, while highlighting its unique taste. Making sure each new variety had great shelf presence goes without saying".
Madrick continued "Pushing the natural ingredients was key, chunky apple pieces, vibrant mint leaves and the speckles in tartare sauce were clearly visible, increasing appeal. We also added bright ingredient flavour cues across the top, which gave the logo a great vibrant background that prompted the freshness and ensured the logo popped out. It was all topped off with the Ocean Spray iconic blue lid".
The range is available from Tesco stores nationwide.