December 10, 2019
Making Christmas Irresistible for Co-op shoppers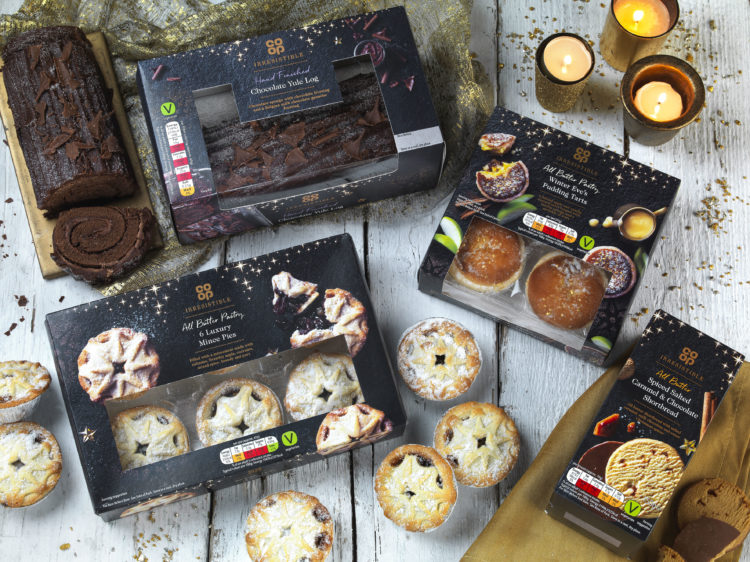 We sprinkled our magic across the Co-op's premium brand Irresistible. Redesigning their festive packaging for 2019 we have created something special for everyone's wish list.
Christmas is one of the biggest opportunities of the year for retailers, with shoppers looking for something special to catch their eye. More ready to indulge in interesting products, shoppers want to step up their usual buys to the next tier of enticing festive choices.
The Co-op wanted to make the most of the shopping spree and asked us to redesign their premium brand, Irresistible. The design needed to be bold, totally tempting and disruptive, whilst still fitting in with the rest of the Irresistible family which CHILLI redesigned earlier this year.
With tasty treats placed all over the stores, whatever we produced had to work across a range of products and categories from chilled to ambient. Keeping the dark, instantly recognisable black background was our starting point. It contrasted really well with the glitter stencil snowflakes we created. Christmas cues were dialled up with golden highlights and shimmers to add to the festive touch.
As Irresistible is a premium brand, close up photography of indulgent chocolate shavings, buttercream swirls and slices perfectly showcased the product to the consumer and added to the charm. All together it created packaging that was just right to deck the aisles.