June 6, 2019
Summer soup time!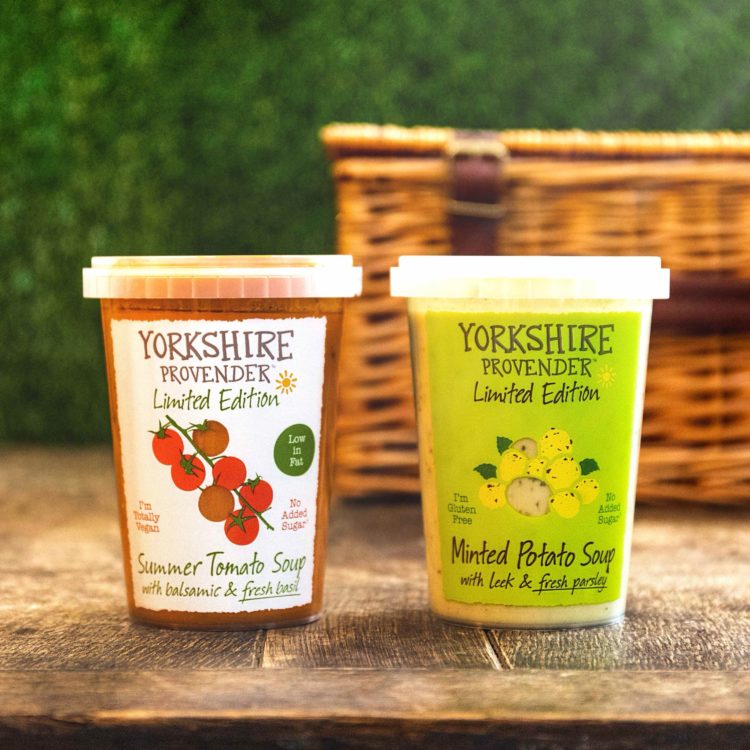 We are delighted to unveil our latest design work for our fab client Yorkshire Provender.
Just in time for summer come two limited edition soups, Summer Tomato with balsamic and fresh basil and Minted Potato with leek and fresh parsley.
Yorkshire Provender is home of the most delicious soup. All the recipes are produced with love and passion and always cooked in small batches, to retain the fresh flavours.
Made in Yorkshire, these brand-new exciting soups are available exclusively at Waitrose.
The team at CHILLI also created the packaging and positioning for Yorkshire Provender's hugely successful "Journey in Flavour" range which has more exotic and adventurous flavours.
Inspired by their travels around the world, Yorkshire Provender's co-founders wanted to extend the range of soups they offered with the introduction of spicier flavours to help broaden the brand appeal and reach a younger audience.