November 9, 2018
Serving up a new look for Chicken Tonight!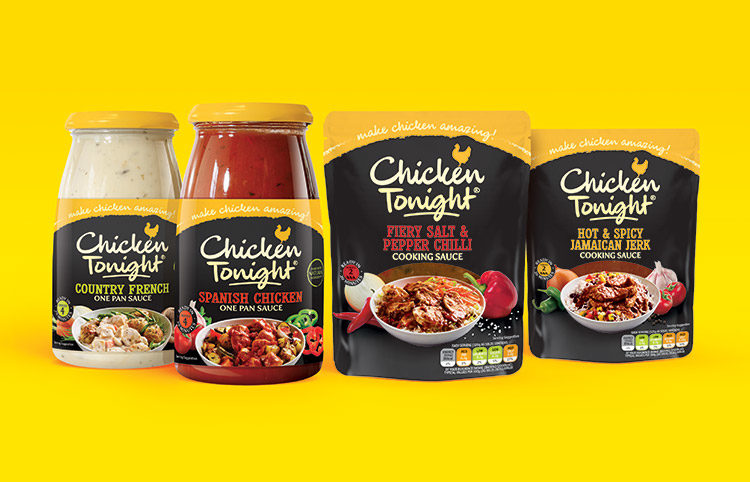 Leading branded meat and snack manufacturer Symington's has evolved its iconic Chicken Tonight brand.
It includes the launch of a range of convenient cooking sauce pouches in contemporary flavours including Aromatic Moroccan Lemon & Herb, Hot & Spicy Jamaican Jerk, Fiery Salt & Pepper Chilli and Fragrant Coconut & Lime Leaf Curry.
Our team were briefed to evolve the existing identity with a fresher more modern feel whilst redesigning all the packaging for both the new pouches and the existing jars to enhance stand out on shelf.
Kevin Butterworth, Marketing Director at Symington's said: Chicken Tonight is a much-loved brand, with a loyal customer base and we're excited to rejuvenate it and introduce it to new customers discovering the brand for the first time. Following extensive consumer research, we wanted to create a range of convenient modern restaurant style favourites to reflect more exotic consumer tastes, with flavours that appeal to the whole family".
David Whittle, Managing Director at CHILLI UK, said: "What a great brand to work on! It's been fantastic to see how Chicken Tonight are developing new formats and recipes for the future. We work with a lot of heritage brands and so we were always mindful of the evolution process".
Chicken Tonight is available across the UK.