July 5, 2018
CHILLI creates the design and packaging for Yorkshire Cheddar from the Wensleydale Creamery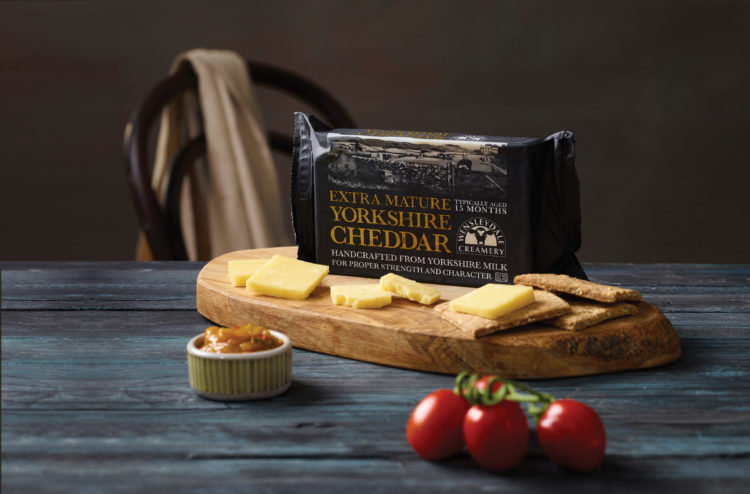 Handcrafted at the award-winning Wensleydale Creamery – the famous Yorkshire cheese-maker asked CHILLI to create the branding and packaging for their latest exciting project Yorkshire Cheddar, which is lovingly made using local milk, by their team of skilled and passionate cheese-makers.
They've taken all their cheese expertise and crafted an exceptional Cheddar from Yorkshire milk, typically aged 15 months for proper strength and character.
The finished Cheddar cheese delivers a rounded multitude of flavours, with creamy, subtle sweet, nutty notes and a savoury finish, brought together in a distinct firm and rugged textured extra mature cheese.
When it comes to cheese-making, no one does it like they do. In fact, they have been handcrafting cheese for over 1,000 years. Every cheese they make is of the highest quality and our Yorkshire Cheddar is no exception.
CHILLI also created the new brand guidelines and associated collateral for the launch including the photography.