March 20, 2018
William Jackson launches premium frozen brand, Boxed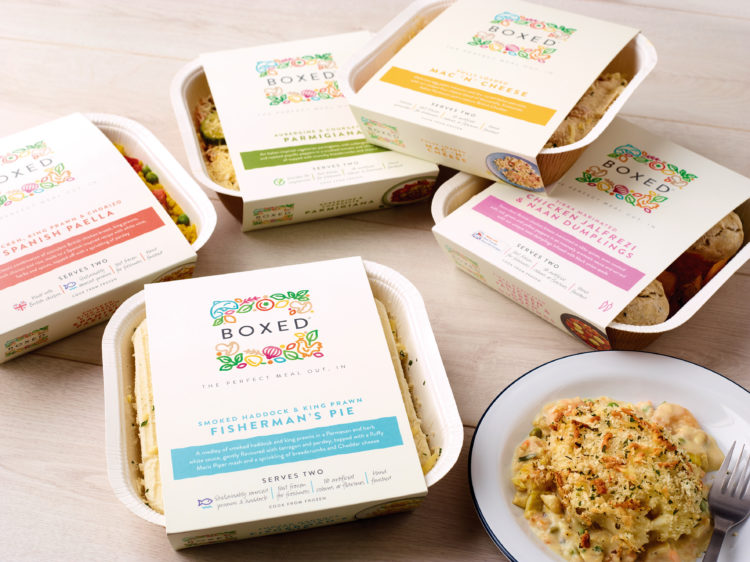 CHILLI UK, are the creatives behind the new premium frozen brand, Boxed, from Aunt Bessie's owner, the William Jackson Food Group.
From developing the brand's name, right through to creative concept and packaging designs, the team at CHILLI has worked closely with William Jackson throughout the full branding and proposition process to develop a product that appeals to a younger demographic and stands out in the competitive frozen market.
The premium frozen meals, which include five different dishes, contain great quality, natural ingredients which are fast-frozen to lock in freshness and flavour, and do not contain additives, artificial colours or flavouring.
The brand's vibrant packaging is recyclable and made from sustainably sourced paper board.
Nicola Bates, Brand Manager at Boxed, said: "From the moment the team at CHILLI created our new Boxed brand we loved it. The packaging looks beautiful and we are looking forward to finally seeing it on the shelves"
David Whittle, Managing Director at CHILLI UK, added: "We've loved working with William Jackson to create this new and exciting brand from scratch and are really proud with what we've achieved."
The meals for two include Tikka Marinated Chicken Jalfrezi with Naan Dumplings, Aubergine & Courgette Parmigiana, Smoked Haddock & King Prawn Fisherman's Pie, Mac & Cheese, King Prawn, and Chicken & Chorizo Paella.
The boxed meals launched in Tesco w/c 12th March at a RRP of £7.00.