February 2, 2017
YORKSHIRE PROVENDER LAUNCHES PORRIDGE THROUGH CHILLI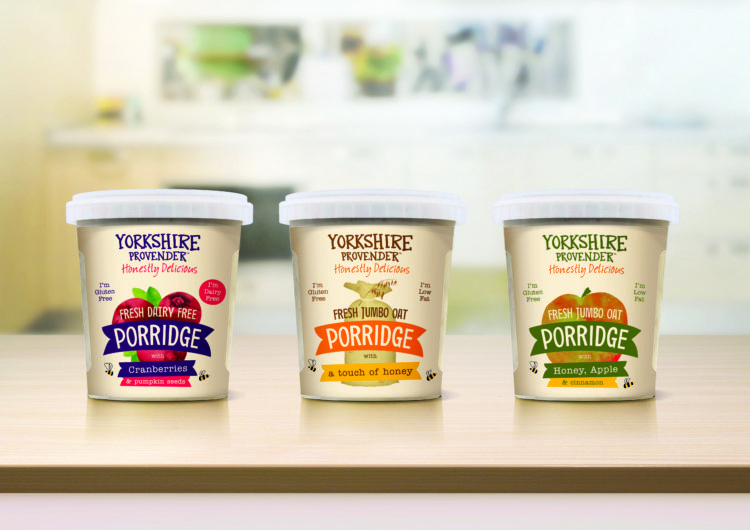 Yorkshire Provender has launched into the Porridge market with packaging
created by brand design agency CHILLI UK.
The new range of fresh chilled porridge includes: jumbo oat porridge with a touch
of honey, jumbo oat porridge with honey, apple and cinnamon and a dairy-free
variant with cranberries and pumpkin seeds. All three are gluten-free.
CHILLI UK MD, David Whittle commented: "We have been working with the team
at Yorkshire Provender for the last year on this project which included talking to
consumers about what they wanted in one of the busiest categories out there. Our
initial research showed that consumers wanted a porridge that was healthy, quick
and easy to prepare, full of slow release energy which keeps you fuller for longer
and as well as different flavour variations it needed to taste great"
Maria Townsend from Yorkshire Provender says: "there are a lot of ambient
porridges on the market where you need to add milk or water. Our porridges are
different as they are ready made, with fresh milk already added, ensuring perfect
consistency, and simply heat to eat in minutes.
As with everything that Yorkshire Provender makes our new porridge will be fresh,
flavoursome and containing the healthiest ingredients available, giving people a
deliciously satisfying start to the day."
The new porridges are initially available in Waitrose stores across the UK.