August 4, 2016
PERCOL COFFEE LAUNCHES NEW RANGE WITH CHILLI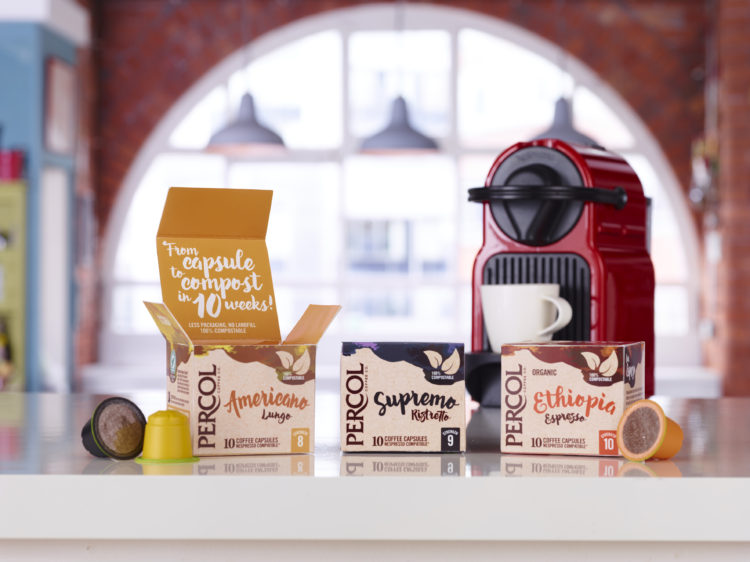 Percol Coffee has launched a new range of capsules.
---
Made with organic and Rainforest Alliance certified Arabica beans.
The packaging has been created by brand design agency CHILLI UK. The new Percol Nespresso® compatible capsules are fully compostable – a first in the UK market. Niomi Taylor, Marketing Manager at Percol Coffee Co. commented: "This has been a really exciting project launch; we finally have guilt-free capsules! This means consumers can experience the great taste of Percol Coffee without the concern of producing mountains of landfill waste."
Percol is the UK's premier brand of Fairtrade coffee and for nearly 30 years their adventurous palates have led them to some of the most delicious, ethically-produced coffee beans on Earth.
The new capsules are certified by Rainforest Alliance and the Soil Association and include Americano Lungo, Ethiopia Espresso and Supremo Ristretto. Available now in Sainsbury's and Amazon. RRP £3 for 10 capsules.
For nearly 30 years, Percol Coffee has built great relationships with coffee producers around the world, from Central and South America to Indonesia. Percol spends over 150 days a year at the farms getting to know the farmers and their land. Their long-term approach means that their producers, old and new, receive the support they need to continue to grow the best coffee.
---
See the postive impact CHILLI had on other projects with Percol HERE. Want to find out how CHILLI could boost your brand? email [email protected] or call 0113 201 8130.